We're Open!
Tom & Chee is happy to help keep our community safe, healthy and well fed. All Ohio, Kentucky, Tennessee, Kennesaw & Oklahoma City locations are open for carry out and delivery (via DoorDash, Uber Eats, etc.) only.
Order Now
WE'RE NOW OPEN IN ANDERSON TOWNSHIP!
The east side of Cincinnati just got a little cheesier! We're pleased to announce that our Anderson Township Tom & Chee is NOW OPEN and ready to serve up some cheesy awesomeness with our world-famous melts, soups, salads and more.
FIND YOUR CHEE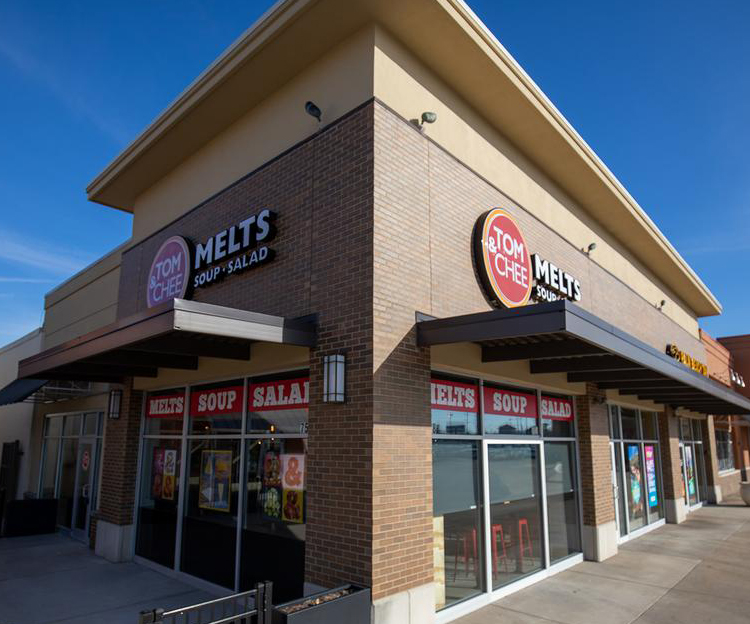 WE'RE Cheesed to Meet You!
What can we make for you today? We know that you're here because you want something a little bit (ok, a lot) different, and that's what we do best. Our Melts & Soups & Salads are the perfect union of unique flavor combinations and familiar comfort foods that hit the spot, every time. Everything we bring together results in something incredible made possible by the power of "and."
Our Story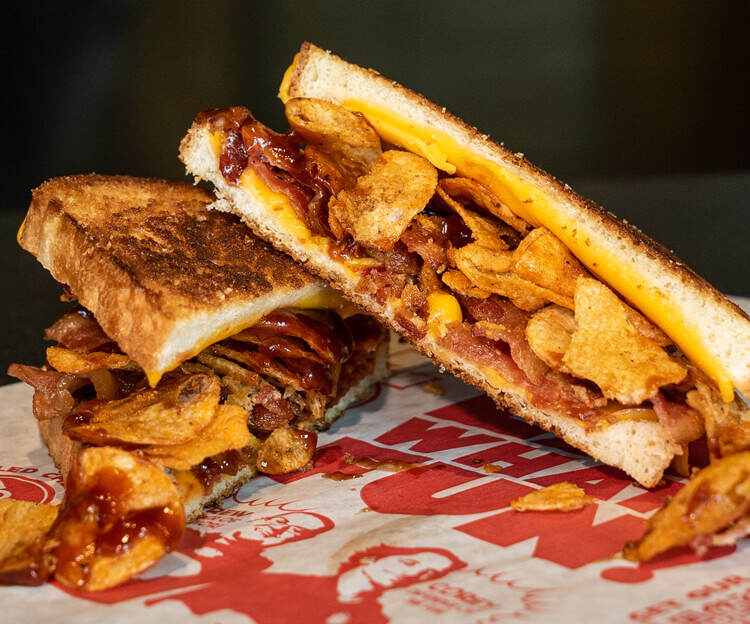 So, You Love Grilled Cheese. AND?
Do something about it. Be the "and" that helps bring together the best food & folks who love it. When you work for us, you'll experience the satisfaction of serving incredible food to customers that just can't get enough! Apply now and help spread the joy of Grilled Cheese & Handcrafted melts to others.
Apply Now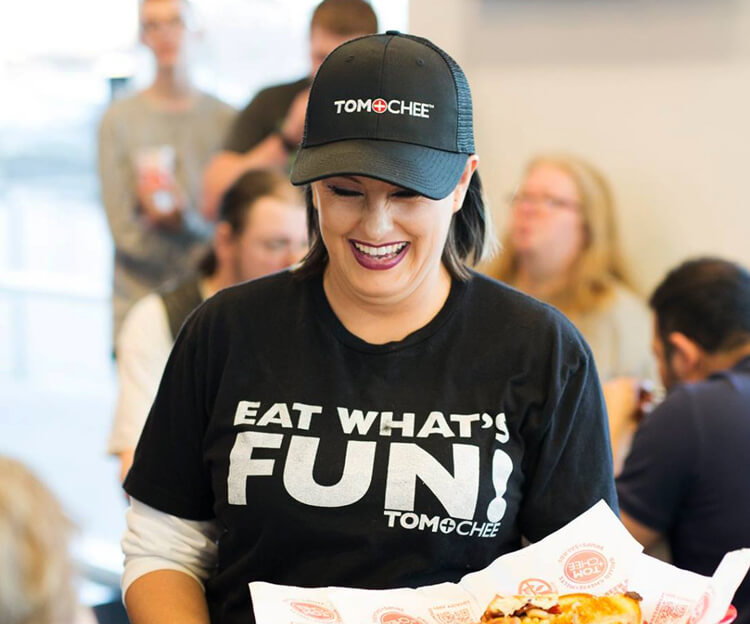 You're a Big Cheese. Flaunt It.
T-shirts & hoodies & hats, OH MY! Show your love and be the envy of all your friends with the latest Tom & Chee style. We've got something that will take you from day to night with the right look for EVERY occasion—even a onesie for your little tomato. Get shopping and flaunt your good fashion sense.
Shop Tom & Chee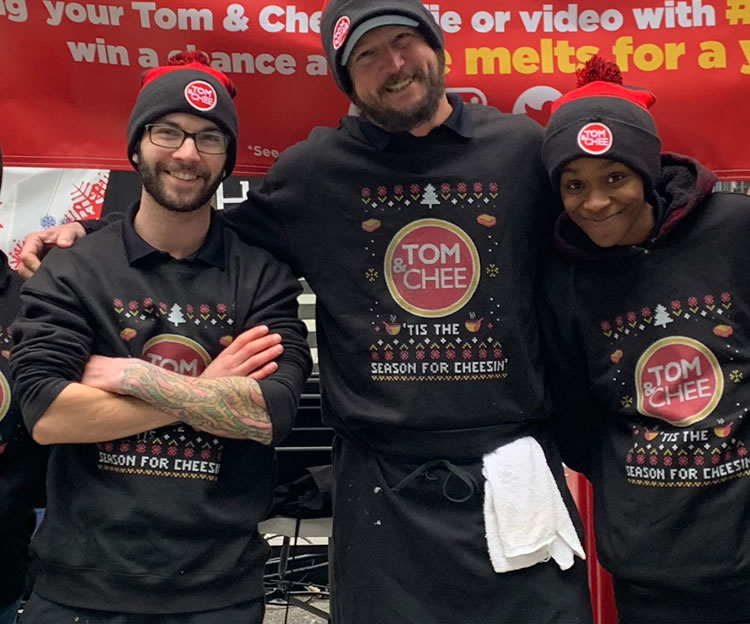 Cheesin' From Ear to Ear

"My first time there and I absolutely loved it!!!! I had the grilled cheese with bacon, tomato, and mayo. I also had the tomato soup and potato salad. Yumm! The staff was so polite and professional and the entire place was so clean!"
Shamra F.

"First time there great grilled cheese and the girl that waited on me was very helpful! Best part was I could take my dog on the patio!"
Lori M.

"Green Goat Salad with Grilled Cheese Croutons!!!! I love this place! I remember when the original location opened. It was my lunch stop every day at work!"
Betsy C.

"I'm from SC and I just have to say I was completely amazed by the grilled cheese donut. It was the best thing I've ever had. The glaze from the donut crystallized with the cheese was nothing I've ever had and it was phenominal!!!"
Angie S.

"I could tell you about how I actually shed a tear while I devoured the incredible Mac n Cheese Grilled Cheese or the innapropriate noise my coworkers complained I was making while savoring the Tom + Chee Grilled Cheese; but really you just need to know two words: GRILLED. DONUTS. Not enough? Here are three more words: PEANUT BUTTER MARSCAPONE. Don't walk, RUN to this place and Treat Yo Self!"
Stephanie B.

"Yummy gooey goodness...the sandwhiches are just the right size and the little side of tomato soup to dip makes it perfect..."
Kevin G.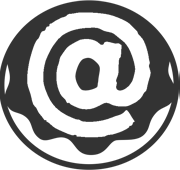 DID WE SAY FREE GRILLED CHEESE DONUT?
YES, when you sign up for our emails.
Get offers, new menu info, and more delivered right to your inbox. YUM!