The sandwich that melted hearts
Our first location was a pop-up tent on Fountain Square in Cincinnati. We served our amazing grilled cheese to the cold and hungry crowds visiting the annual outdoor holiday market. We melted hearts, and cheese, and the word quickly spread about the toasty little tent near the ice skating rink.
"We wanted to pick one thing and do it really well, and when we imagined families creating memories, grilled cheese just fit." - Co-Founder Jenny Rachford.
We knew we were on to something unique that resonated with people from all walks of life. We had harnessed the power of bringing great ingredients together with our always "and" crafted melts and homemade soups. We soon opened the first permanent location in downtown Cincinnati and quickly created a cheese-fueled frenzy. Today we share our unique recipes to fans in Tom & Chee locations across America, and it's all because we pitched a tent!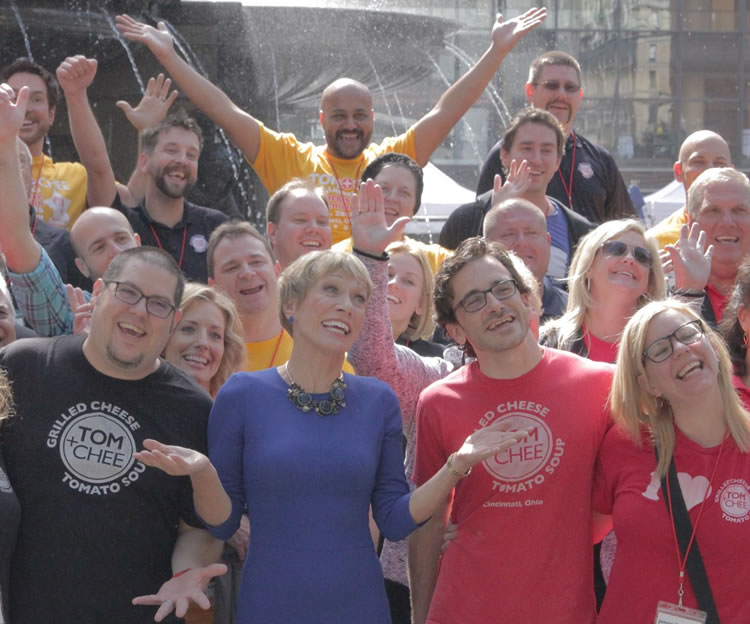 Beyond Grilled Cheese
We're so much more than grilled cheese. Tom & Chee is a sensory experience that starts with great service and ends with satisfaction. From adventurous melts to savory soups and fresh salads our menu offers something for everyone. We offer gluten-free bread, vegan cheese, vegan/vegetarian soups and make our basil pesto with sunflower seeds, so our friends with tree-nut allergies can dig in. We think EVERYONE deserves to be as cheesy as they want to be and enjoy our incredible food.
View Menu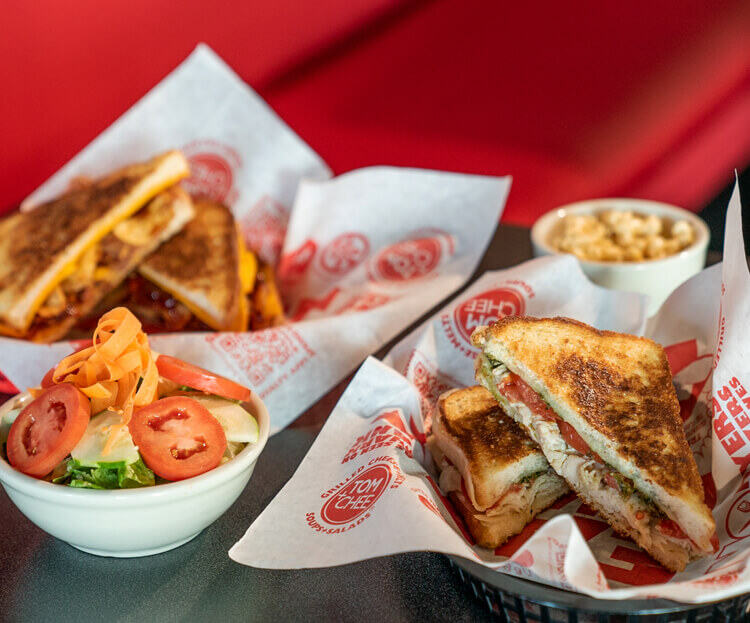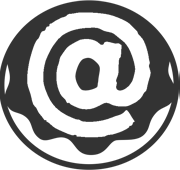 DID WE SAY FREE GRILLED CHEESE DONUT?
YES, when you sign up for our emails.
Get offers, new menu info, and more delivered right to your inbox. YUM!